Welcome to my stop on the Book Boyfriend Blog Hop for #ChickLitMay. I'm pleased to introduce you to a grumpy but gorgeous romcom hero, Gabriel Anderson, from my debut romantic comedy novel, Girl on a Plane.
Meet Gabriel Anderson from Girl on a Plane
"I suppose I should tell you something about myself even though I hate giving media interviews. By now I know it goes with the territory of being a CEO of a global travel company. I'm Gabriel Anderson, I'm 32 years old and I live in Melbourne, Australia. Some women tell me I look like a surfer, and it's probably true. I love to surf and swim. Travel is my other passion. But travelling as often as I do, there's been no time for anything serious with a woman, that's for damn sure."
"There's something else you should know about me – I'm in no mood to deal with distractions or time wasters. Everything was going smoothly in my world, even if it was constantly busy. My migraines have been coming on hard and fast and I have my Mum's illness always at the back of my mind. But I had it all under control. Now, everything is up in the air. Because of her."

"Let me explain. I met a woman named Sinead, a flight attendant with Mermaid Airlines. She has the sexiest Irish lilt to her voice and that's what I call her: Irish. She's tall and stunning with platinum blonde hair and the most amazing breasts…but that's not what I find most attractive about her. Oh, no. She's got me thinking about her constantly, with the way she made me laugh, about Jamaican Blue Mountain coffee of all things. When she teased me about Nude Espresso and winked at me as she swayed down the aisle of the plane."

"After one night together in Singapore, I knew I'd never get enough of her. She's incredible. A firecracker. The only woman I want. I want her in my bed, I want her with me. If I have to chase her to London, or Dublin, or freaking Japan, I'll do it."

"I'm going to make her mine."
About Girl on a Plane
Girl on a Plane is the debut romantic comedy novel by Cassandra O'Leary, released in 2016. Winner of the global We Heart New Talent writing contest run by Avon Books/HarperCollins UK. Cassandra was also nominated for Best New Author in the AusRom Today Reader's Choice Awards 2016.
CLIMB ON BOARD . . . WITH THE GIRL ON A PLANE
When feisty Irish flight attendant Sinead Kennealy locks eyes with sexy Australian CEO Gabriel Anderson in First Class, sparks fly. But as they jet across the globe from Melbourne to London, it's clear that they're in for a turbulent journey . . .
Stressed-out Gabriel doesn't do relationships. And Sinead isn't about to be fooled by another bad boy after escaping her stalker ex. Then a storm hits, causing the plane to land unexpectedly, and Sinead and Gabriel are thrown together in Singapore.
The pressure rises as Sinead's unhappy past threatens to catch up with her. But might Gabriel be the one to heal her heartbreak? If he could open up about his troubling secrets, maybe a relationship could actually get off the ground. Fasten your seatbelts – this WON'T be a smooth ride . . .
BUY NOW – Girl on a Plane is now available from major e-book retailers
Enter to win the Book Boyfriend Blog Hop GRAND PRIZE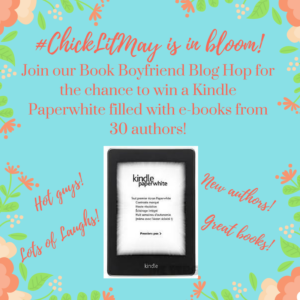 Vote for GABRIEL ANDERSON as your book boyfriend – email traciebanister@gmail.com
Hop to all the stops, collect the candidate's name at each stop, then submit all 30 names to that same address in order to be entered in our Grand Prize giveaway. This giveaway includes a Kindle Paperwhite + 30 e-books, one from each of the authors participating in the hop. My book, Girl on a Plane, is one of the prizes on offer!
Entries for the hop will be accepted until Sunday 21 May, midnight E.D.T. in the United States. A winner will be chosen on Monday 22 May. This Grand Prize giveaway is open internationally.
Visit all the authors in the Book Boyfriends Hop…
* Images used under licence. Copyright: curaphotography / 123RF Stock Photo curaphotography / 123RF Stock Photo