Last week I made an executive decision as captain of my own writing ship. I decided to indie publish a romantic short story of mine, Tree Love. This story was previously published a year ago in the Taste of Romance anthology along with other stories from authors in my writing group, the Melbourne Romance Writers Guild.
Tree Love is a short and sweet story about first loves reunited, emails to trees, art, nature and taking chances. It's now up for pre-order, ready for release on 13 February, just in time for Valentine's Day.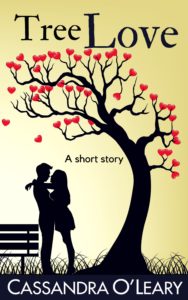 Here's the cover for Tree Love. I designed it myself with a gorgeous stock illustration (copyright warawiri) sourced from 123rf.com. Isn't it pretty? Well, I think so.
Tree Love story inspiration
I was actually inspired to write this story after reading a wacky newspaper article about something that happened in my home city of Melbourne, Australia.
Under a new environmental plan, the city assigned email addresses to trees. And people started emailing, not just to report on the condition of the trees as had been expected, but they wrote to the trees. Letters, poems, confessions. This was pretty hilarious to me, but also sweet. So a story idea was born!
The original article is on the News.com.au website — People around the world have been emailing trees in Melbourne to confess their love.
In Tree Love, I imagined my heroine, Natalia, was the admin person working for the Parks and Gardens department tasked with answering the Tree-mails. It's entertaining but also baffling at times.
Blurb
If your first love fell out of a tree. . . would you catch him? 
Natalia Bianchi is a botanical artist, who finds herself accidentally working for the city's Parks Department in admin and also accidentally engaged to her boss. It's not what she had planned.
One day she checks on 'her' tree in the botanical gardens, and her first love, Dan "The Man" Mancini falls at her feet. Literally. Almost like it was meant to be. But that's what she thought ten years ago when they were friends at university.
Should Natalia shake up her entire safe, convenient life to climb Dan like a tree? Could this be her second chance at love that could last forever?
Buy links
You can pre-order Tree Love now from Amazon, iBooks, Kobo, Barnes & Noble and Google Play Books. It's only 99 cents or 99p.
Universal link:
Inspiration pics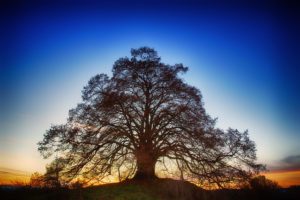 Check out my Tree Love Pinterest board for some great pics of the Royal Botanical Gardens in Melbourne, and some character inspiration too.
P.S. join my newsletter list if you'd like to know more about my writing and receive a free novelette, Chocolate Truffle Kiss!