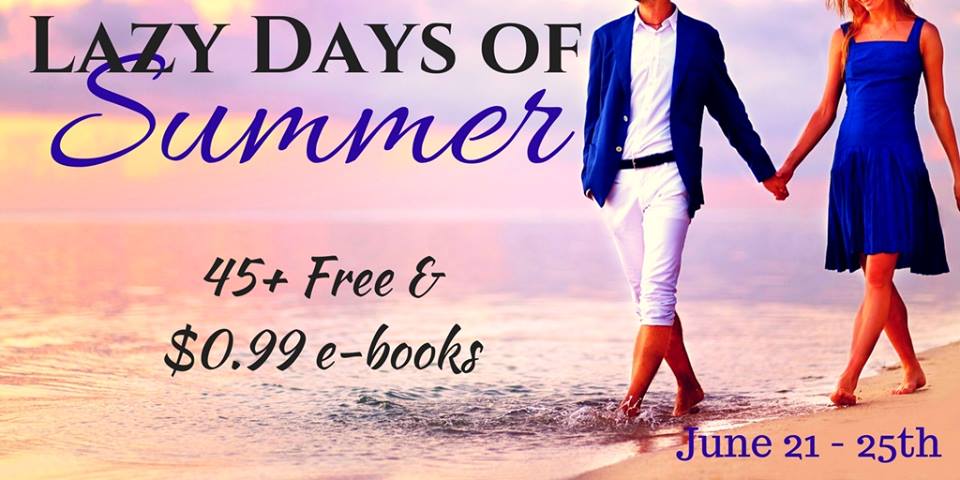 Summer? What's that? As I write, I'm sitting here in Australia in my fluffy cardigan and Ugg boots, but of course it's summer for my northern hemisphere readers.
Want to laze poolside or on the sand with books that'll heat you up, sizzle your skin, and melt your heart? Why not steam up your Kindle this summer with romance e-books from some top Aussie and New Zealand authors? Grab a cocktail and pull up a chair!
Lazy Days of Summer Sale
We've got 45+ FREE and bargain 99 cent romances to get you through the rest of summer. From sexy or sweet contemporaries to romantic comedy, historical, paranormal, romantic suspense, erotica, women's fiction, and urban fantasy/sci-fi/fantasy – we've got you covered. Full list of Lazy Days of Summer sale books available here. 
My romcom novelette, Chocolate Truffle Kiss, is included. Still only 99 cents and a five-star swoony read according to Amazon reviewers. But it's also FREE at the moment to my newsletter subscribers!
Check out the books on sale!
There's a whole lot of fabulous authors participating in this sale, including Tracey Alvarez, Nicola Marsh, Louise Cusack, Joanne Dannon, Cheryl Phipps and many more.